Jeannie Darby Appointed Associate Dean for Academic Personnel and Planning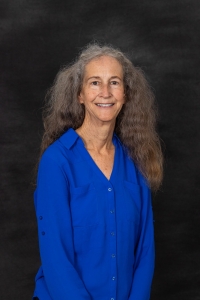 Professor of Civil and Environmental Engineering Jeannie Darby has been appointed the new associate dean for academic personnel and planning for the next academic year, effective September 13, 2022.
In the position, Darby will be responsible for academic planning, the development of academic policies and procedures and supervising all academic programs within the college.
Darby earned her Ph.D. from the University of Texas (UT) at Austin. An elected member of the UT Department of Civil, Architectural and Environmental Engineering Academy of Distinguished Alumni and registered Professional Engineer, her research focuses on water and wastewater treatment processes, including ultraviolet light disinfection, filtration, adsorption and nutrient removal. Recent projects include investigating the effect of various approaches for removing arsenic and nitrate from potable water supplies.
Darby is currently principal investigator on a $5 million demonstration project aimed at assisting small, disadvantaged water systems in California. She is the co-author of more than 70 peer-reviewed articles and has been the research adviser of more than 70 graduate students. Darby's teaching and mentoring have been recognized by the Academic Senate Distinguished Teaching Award, College of Engineering Outstanding Teaching Award, Chancellor's Award for Excellence in Mentoring Undergraduate Research and the National Society of Professional Engineers Engineering Education Excellence Award.
Darby has served on the Academic Senate's Committee on Academic Personnel, including as chair of both the Oversight Subcommittee and Appellate Committee, the college's Faculty Personnel Committee, and as department chair for a combined total of 16 years. Her many contributions to the world, nation, state and local community were recognized with the Academic Senate Distinguished Scholarly Public Service Award in 2018.
Primary Category
Secondary Categories
Tags