Leveling Up: Unveiling a Bold Vision for the College of Engineering
A Message from Dean Richard L. Corsi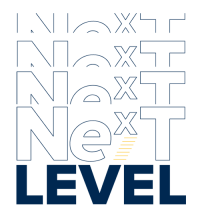 It is an exciting time for our college's future. Today, I am proud to announce our "Next Level" strategic vision, celebrating our engineering identity and highlighting our vision for growth in stature, impact and reputation.
Taking our college to the next level means amplifying our strengths to become outstanding leaders in the engineering challenges we address, the education we provide and the community we create.
Next Level Research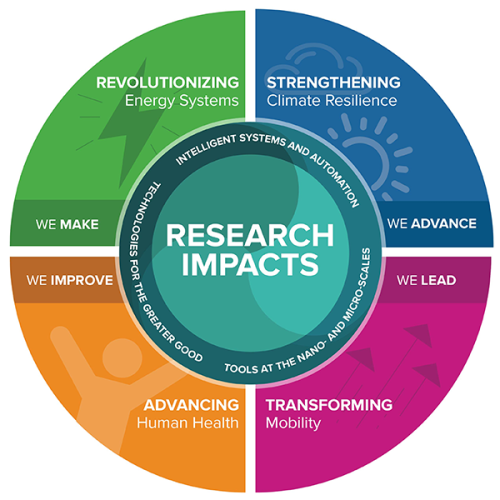 To achieve next-level research, we bring our distinct strengths into interdisciplinary collaborations in the service of bold solutions for the significant challenges facing society and the planet, and for which we intend to make investments in future faculty, infrastructure, partnerships and more. Engineering a better world calls for solutions of a different caliber, demanding innovation across disciplines using a design-centric approach.
We employ and develop intelligent systems and automation, tools at the nano-and-micro-scale and technologies for the greater good that will revolutionize energy systems, strengthen climate resilience, advance human health and transform mobility to bring a sustainable, healthier and more resilient world within reach.
Next Level Education
A new strategic education visioning process is in progress. We strive to inspire our students continuously, from their first day on campus to when they walk across the stage at graduation and beyond. We envision a future that will equip our students to be agile leaders in a rapidly changing workplace and the world, to carry with them a mindset that their education gives them the power to better society and the planet.
Next Level Community
We have begun the work of envisioning a next-level community culture, advancing our efforts to harness the power and benefits of a diverse ecosystem working in harmony within and across colleges at UC Davis.
In each of these three pillars—research, education, and community— we will incorporate a commitment to the greater good, in keeping with our mission of creating a sustainable world through socially responsible engineering.
Together, we will take our college to the next level.
Primary Category
Secondary Categories
Tags