UC Davis Researchers Develop New Video Game Subgenre for Semiconductor Manufacturing Training
Games teach students the basics of microfabrication and could be scaled to universities across the globe and the general public
A new driver is learning to drive a manual transmission on the highway and fumbles the gear shift, causing the vehicle to stall and the cars behind to honk. Then, the new driver takes their virtual reality headset off, calms down and tries the level again from the start.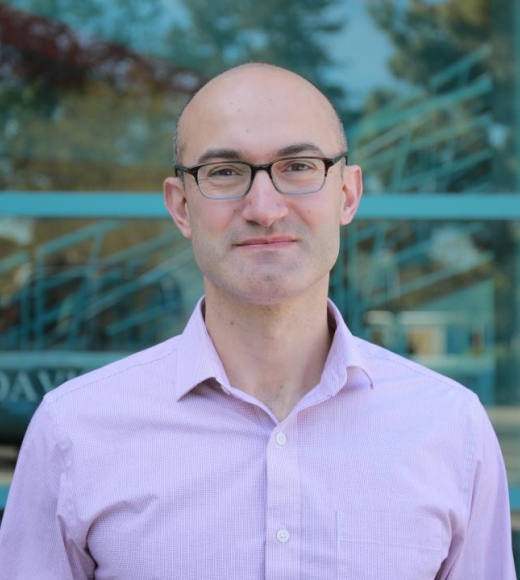 Electrical and Computer Engineering Professor Erkin Şeker hopes to use video games in a similar way: to offer students hands-on experiences in semiconductor manufacturing before they even step foot into a cleanroom, or the engineered environment with very low airborne particles mandatory for microfabrication. 
"While game-based pedagogical approaches are finding increasing use in STEM education," said Şeker, "games for teaching semiconductor manufacturing techniques are in their infancy." 
Semiconductors are minuscule chips essential to modern electronics, from smartphones to sophisticated medical devices. They're also becoming more critical than ever for the American economy. In 2022, President Joe Biden signed the CHIPS and Science Act to authorize over $50 billion to bolster American semiconductor production and research. 
Şeker believes the act, which will significantly expand the nation's microfabricating infrastructure and workforce, creates a need for scalable and accessible training methods. The games he and his lab are developing, which are the first of their kind and can be seen as a new subgenre of simulation video games that mimic the lab for educational value, work toward that goal. 
"The objective with our games is to have broadly accessible tools to help the students and public [who are] interested in semiconductor manufacturing to develop a practical understanding of microfabrication techniques," he said. 
Using video games as a training tool for microfabrication began with Şeker's former graduate student, Madison Crain. Crain, who graduated with a Master of Science in electrical engineering in 2019, worked with computer science undergraduates to create a game that models the cleanroom environment for her thesis. 
The first thrusts players into an explorable, three-dimensional lab to teach users the protocol for entering a cleanroom (fun fact: they modeled the game world after the College of Engineering's very own Center for Nano-MicroManufacturing). The other is akin to a puzzler that introduces students to the importance of aligning photomasks, or layers of different materials, for microfabrication.  
Crain's idea was picked up years later by Şeker's current master's student, Darius Rudominer, in 2022, as talk about the CHIPS and Science Act started to gain traction.  
He enlisted a team of cinema and digital media and computer science students who collaborated with him to develop a level-based game that slowly introduced the photolithography process for semiconductors. The game is now robust enough to allow players to build virtual semiconductors and micro-electro-mechanical systems from scratch.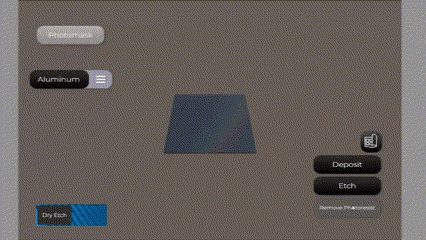 Photomask Design & Pattern Transfer Simulator
Student creators: Darius Radominer, Dasha Buka, Morgan Creek, Alven Guo, Alex Ling, Jordan Wong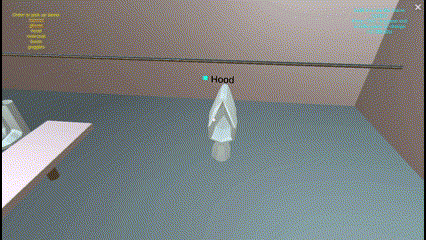 Gowning & Mask Alignment Simulator
Student creators: Madison Crain, Jianyu Ming, Jarod Heng, Jason Hung, Denali Chin, Qifan Huang 
Students in Şeker's graduate-level microfabrication class were among the first to test Rudominer's game. They gave positive feedback on the experience and emphasized that it helped them understand the concepts discussed in class. 
Şeker's lab expects to continue building the repertoire of games, using them in other microfabrication-related courses at the University of California, Davis, to further test their effectiveness as a teaching method.  
"We envision that the games will be training tools for students before they access the cleanroom for hands-on learning or complement lecture-based microfabrication courses in many institutions without access to a cleanroom," he said.  
The browser-compatible games can be accessed on the Şeker Lab website.
This project was made possible through grants from the National Science Foundation, the National Institutes of Health and CITRIS at UC Davis. 
Primary Category
Secondary Categories
Tags