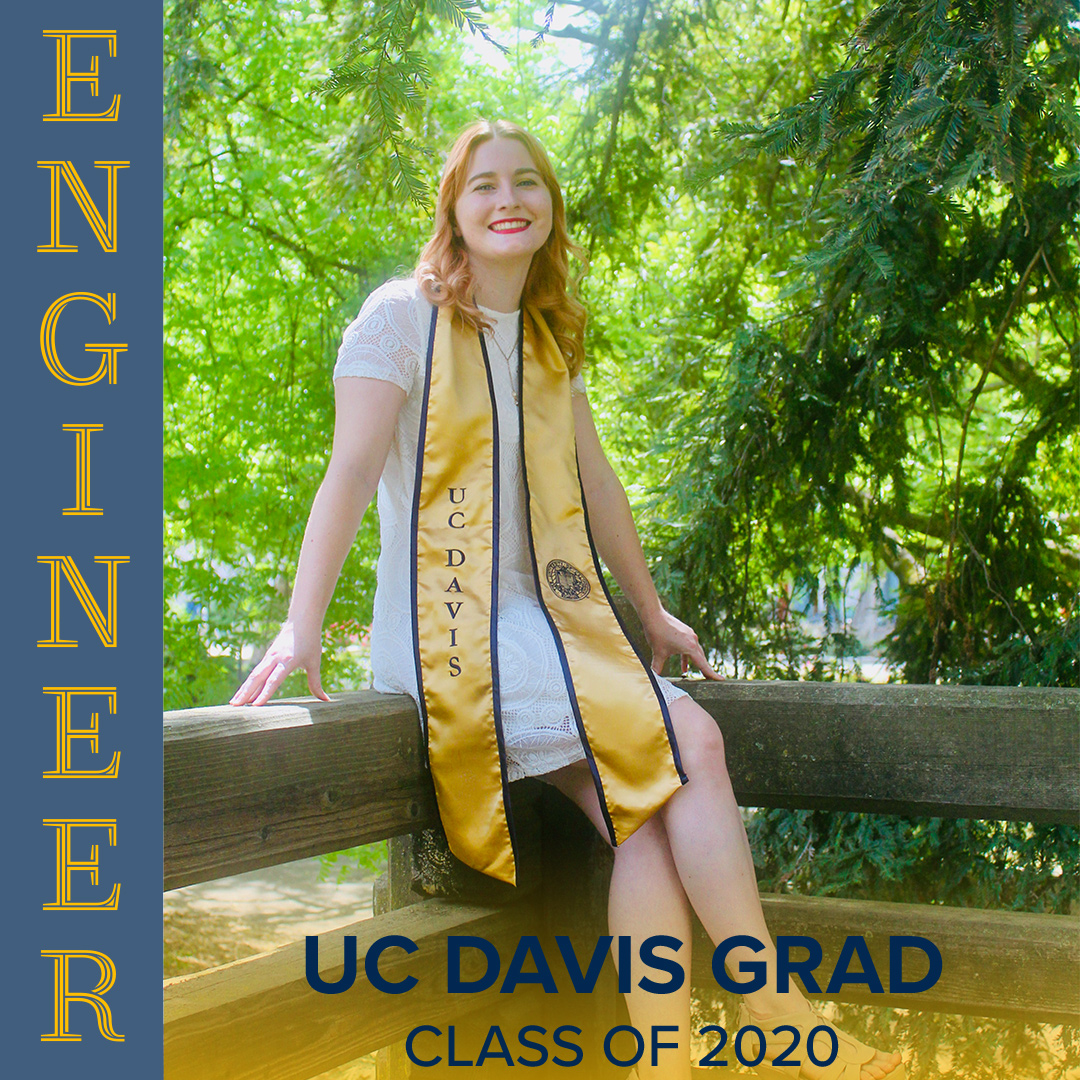 Melissa Johnson is graduating with degrees in mechanical engineering and design. After graduation, she plans to start working in either design consulting or STEM education, ideally at a job where she can use both of her degrees, before returning to higher education to get her master's.
One of Melissa's favorite memories in the College of Engineering was giving lab tours in the mechanical and aerospace engineering department to prospective students during Decision Day. She was able to share her love of Davis with young engineers, while utilizing her college experiences to help incoming students figure out a crucial step in their lives.
Melissa has received some great advice throughout her years at UC Davis.
"Engineering can be hard which makes it extra important to ensure that you balance coursework and your personal life.  Sometimes it's necessary to take a step back and then come back and look at things with fresh eyes and renewed energy," said Melissa. "Don't feel compelled to sacrifice your personal happiness in pursuit of academic perfection.  It doesn't have to be one or the other, but both in balance."
Throughout her time at UC Davis, Melissa enjoyed being outdoors, sitting in the Arboretum, relaxing on the grass around campus and hiking on the weekends. She is grateful that she added design as her second major because it helped her discover what she was truly passionate about.
Category
Tags