UC Davis Signs Agreement of Cooperation with Tecnológico de Monterrey
Civil and environmental engineering professor strengthens partnership with focus on water, energy and food
The University of California, Davis and Tecnológico de Monterrey (Tec) established a general institutional agreement of cooperation signed by Joanna Regulska, vice provost and dean of Global Affairs at UC Davis, and Manuel Zertuche, dean of the School of Engineering and Science at Tec de Monterrey, in a virtual ceremony on August 11, 2022.
A top research institution in Mexico, Tec has a history of collaborations with the College of Engineering as well as Global Affairs, Office of Diversity Equity and Inclusion, the College of Letters and Science and the School of Education, among other connections. Building on this foundation, the agreement creates an umbrella to facilitate new and ongoing university-wide partnerships and exchanges while bringing definition, purpose and vision to the relationship. Initial focus areas were explored at a virtual faculty "Connect Day" held in May and incorporate three pressing grand challenge areas that impact Mexico, California and the world: smart cities, cyber security and water.
The Water-Energy-Food Nexus in Latin America and the Caribbean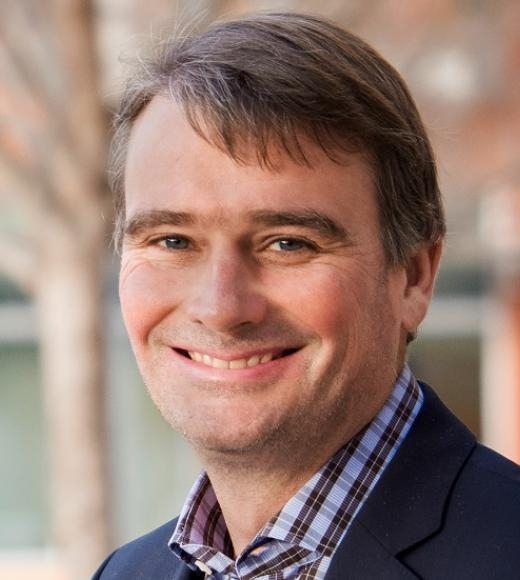 Frank Loge, professor in the Department of Civil and Environmental Engineering and director of the Center for Water-Energy Efficiency at UC Davis, holds a prestigious endowed professorship at Tec to advance work related to water, energy and agricultural systems in Latin America and the Caribbean. The three-year appointment is part of a plan by the Water Center for Latin America and the Caribbean (CAALCA) to advance the sustainable management of water in the region by using a Nexus approach. As explained in a 2020 paper coauthored by Loge and his Tec collaborators, the Nexus approach holds that water, energy and food are deeply connected: "Impacts in one sector affect the performance in the other sectors - and there is a need for the integration of water, energy and food in governance and management."
Loge's research with Tec includes the development of performance indicators for water-energy-food interrelatedness and interdependencies to guide governance, modeling to assess nonlinear dependencies in the face of climate change, and most recently, wastewater analysis for COVID and a review of microplastics in the region's waters.
"This relationship has been incredibly productive," Loge said at the signing ceremony. "I'm so thankful that this agreement is in place. It will provide the opportunity for our engagement to grow and increase."
"This partnership will advance work at the heart of our engineering mission," said Richard Corsi, dean of the College of Engineering. "Frank Loge's work on the water-energy-food nexus exemplifies our strategic vision for next-level climate resilience. It's my hope that this agreement will lead to additional collaborations and open up opportunities for virtual and in-person exchanges for our students."
Global Classroom, Global Students
Building global classrooms around the UN Sustainable Development Goals (SDGs) has driven another collaboration between UC Davis and Tec. Together with China's Shanghai Jiao Tong University, the institutions partnered to develop, test and refine a framework for teaching the UN SDGs while helping students gain essential global competencies. Since 2020, the institutions have piloted five virtual course collaborations taught by ten faculty across the three nations, using a modified version of the Global Classroom model developed by Tec. The institutions have also developed a resource guide to help faculty and administrators at their institutions understand better what to expect of this type of collaboration. The joint work was funded by the Universitas 21 network, to which all three participating universities belong.
In addition to virtual classrooms, the new agreement has the potential to facilitate in-person educational and research exchanges, according to Michael Lazzara, associate vice provost for Academic Programs and Partnerships in Global Affairs.
"This Agreement of Cooperation opens wide-ranging possibilities to imagine and implement many different kinds of opportunities for faculty, students, and staff: lab internships, mobility options, joint conferences, joint research grant application grant applications. The options are many, and Tec is an exciting institution with which to jointly tackle the challenges shared by Mexico, California, and our world," Lazzara said.
A second, in-person faculty "Connect Day" is currently being planned.
Primary Category
Secondary Categories
Tags