2019 Outstanding Faculty Award recipients and faculty awards
Each year, the UC Davis College of Engineering recognizes faculty members who have demonstrated excellence in teaching, research and community. Faculty members are nominated by their respective departments and selected by the college's faculty awards committee. This year, five professors will receive awards honoring their accomplishments at the Celebration of Faculty Excellence awards ceremony and reception on October 10 from 5 – 6:30 p.m. in the Shields Library Courtyard. Faculty members who received major awards and recognition from Sept. 1, 2018 – Aug. 31, 2019, will also be honored at the event.
Faculty Winners 2019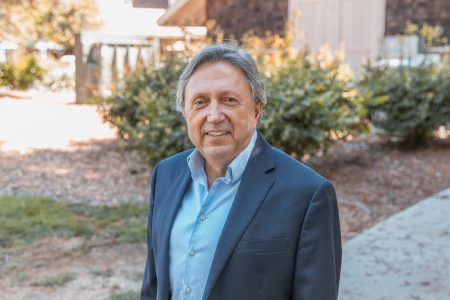 Senior Faculty Research Award:  Bahram Ravani
Bahram Ravani is a distinguished professor in the Department of Mechanical and Aerospace Engineering, the director of the Center for Information Technology Research in the Interest of Society at UC Davis and co-director of the Advanced Highway Maintenance and Construction Technology Research Center, a collaborative effort with the California Department of Transportation. This center applies robotics, automation and information science in engineering to the civil infrastructure including the highway system. Ravani also initiated an international research training group in Germany to train Ph.D. students in manufacturing. During his 31-year career at UC Davis, Ravani has led research in the areas of design and manufacturing, automation, robotics, highway safety, mechatronics and informatics, intelligent transportation systems, dynamics and biomechanics resulting in over 140 technical publications and a graduate-level textbook. He is also a member of the American Society of Mechanical Engineers (ASME) and a past recipient of several achievement awards including the Machine Design Award, Design Automation Award, Mechatronic and Embedded Systems and Applications (MESA) Achievement Award and the ASME Gustus Larson Memorial Award.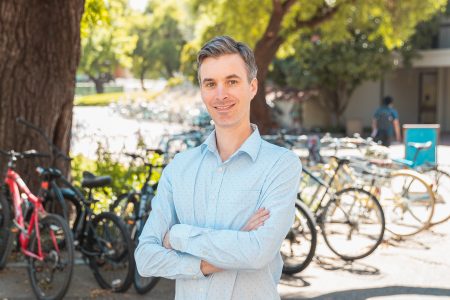 Early Mid-Career Faculty Research Award: Chris Cappa
Christopher Cappa is a professor in the Civil and Environmental Engineering Department. His work focuses on the characterization and understanding of atmospheric aerosols and their impacts on air pollution and climate, the behavior and chemistry of organic particles and the characterization of particle emissions from combustion sources. Cappa's work is highly collaborative, often bringing together multiple researchers who can each contribute unique tools to help address issues related to the air quality and climate impacts of particles. His research has been consistently strong and his record stands out as one of the most productive in the department. Since he joined UC Davis in 2007, Cappa has authored or co-authored around 99 peer reviewed journal publications. These articles are in the top journals in his field, including Environmental Science and Technology, Atmospheric Chemistry and Physics, the Journal of Geophysical Research, Chemical Reviews and ACS Central Science. He has maintained this distinction in research while carrying an exceptional service load at the department and campus level. Cappa has also received the NSF Career Award and was appointed a UC Davis Chancellor's Fellow. According to his colleagues, he is a "shining example of the type of excellence and campus citizenship that we must recognize."
Late Mid-Career Faculty Research Award: Patrice Koehl
Computer science professor Patrice Koehl came to UC Davis in 2004. In his role as a science instructor, Koehl advises students as they strive to transform their dreams into goals, while guiding them along the paths that will help them reach these goals. Koehl has clearly demonstrated excellence in research by the high achievement in both the quality and significance of his research record. His research interests involve using mathematics, physics and biology to develop new computational approaches to analyze data. His research is driven by the need to integrate this information into models of biological activity and interaction in order to control, manipulate and create biological systems. He has published 139 papers so far, some of which he is the sole author. He has established several collaborations both on campus with research groups in mathematics and computer science, as well as with researchers in other parts of the U.S., in Asia and in Europe. He is also the founding director of the Data Science Initiative at UC Davis whose mission is to promote, facilitate and accelerate data-enabled research leading to qualitatively new insights within and across disciplines.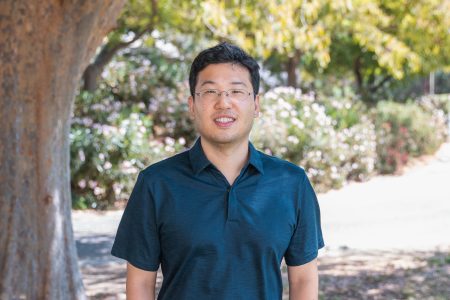 Junior Faculty Research Award: Yong Jae Lee
Yong Jae Lee has been an assistant professor in the Department of Computer Science at UC Davis since July 2014. Lee's research interests are in computer vision, machine learning and computer graphics. He is particularly interested in creating robust visual recognition systems that can understand visual data with minimal human supervision. He also applies his vision and learning algorithms to computer graphics and social network analysis applications. Since joining computer science, Lee has published multiple journals and book chapters. Lee has received two prestigious early-career awards, the Army Research Office Young Investigator Award in 2017 and the National Science Foundation CAREER Award in 2018. In addition, he has received a regular grant from the National Science Foundation. Lee has been a mentor and supervisor to many doctoral, undergraduate and even high school students. He is passionate about computer science and feels it's important to provide accessibility and opportunities to students starting at a young age as the field is growing rapidly.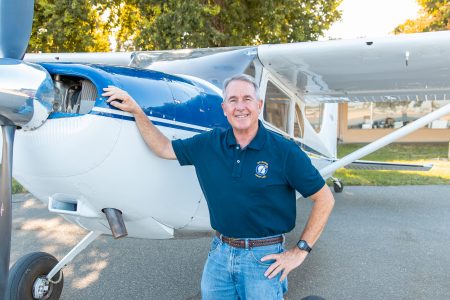 Teaching Award: Stephen Robinson
Stephen Robinson joined the Department of Mechanical and Aerospace Engineering (MAE) as a distinguished professor in 2012, after retiring from NASA. He recently served as MAE department chair and is also the Director of UC Davis Center for Human/Robotics/Vehicle Integration and Performance. Professor Robinson has brought his vast experience in both space and aeronautics to the college. He has taught eight courses in the last five years. Two of these courses are new space courses, taught for the first time at UC Davis and have become the core of the new space program. He has also re-engineered two important courses, an undergraduate course on applied aerodynamics and a graduate course on advanced fluid dynamics. His areas of research include turbulence flow physics and modeling, experimental techniques, instrumentation, 3D scientific visualization, applied aerodynamics, safety engineering and applied cognitive psychology. Student evaluations show Professor Robinson is truly passionate about teaching and mentoring.
Major Faculty Awards, Fellowships or Appointments, 2019
Biological and Agricultural Engineering
Ken Giles, National Academy of Inventors Fellow
David Slaughter, Cyrus Hall McCormick-Jerome Increase Case Gold Medal (American Society of Agricultural and Biological Engineers)
Zhongli Pan, American Society of Agricultural and Biological Engineers Fellow, AE50 Award (American Society of Agricultural and Biological Engnieers)
Stavros Vougioukas, IEEE Senior Member
Paul Singh, Food and Nutrition Board Nomination
Biomedical Engineering
Cheemeng Tan, Cellular and Molecular Bioengienering Young Inventor, National Institute of Biomedical Imaging and Bioimaging Trailblazer Award
Jamal Lewis, 2019 Regenerative Medicine Workshop Young Investigator
Julie Sutcliffe, UC Davis Health Dean's Excellence Award
John Boone, William D. Coolidge Gold Medal (American Association of Physicists in Medicine)
Eduardo Silva, American Heart Association Innovative Project Award
Civil and Environmental Engineering
Katerina Ziotopoulou, UC Davis Wakeham Mentoring Fellowship
Michele Barbato, American Society of Civil Engineers Structrual Engineering Institute Fellow, American Society of Civil Engineers Mechanics Institute Fellow
Micguel Jaller, Council of University Transportation Centers New Faculty Award,
Ross Boulanger, Shamsher Prakash Prize for Excellence in Geotechnical Engineering (Indian Society of Earthquake Technology)
John Harvey, Frank M. Masters Transportation Engineering Award (American Society of Civil Engineers)
Heather Bischel, Pathogen Monitoring Prize (U.S. Bureau of Reclamation)
Holly Oldroyd, National Science Foundation Early CAREER Award
Veronica Morales, National Science Foundation Early CAREER Award, UC Davis Hellman Fellowship
Lev Kavvas, American Society of Civil Engineers Distinguished Membership
Jonathan Herman, UC Davis Hellman Fellowship
Chemical Engineering
Ahmet Palazoglu, Industrial & Engineering Chemistry Research Excellence in Review Award
Computer Science
Prem Devanbu, ACM Joint European Software Engineering Conference Test of Time Award, Association for Computing Machinery Fellow, 10-Year Most Influential Paper Award (Mining Software Repositories 2019)
Vladimir Filkov, ACM Joint European Software Engineering Conference Test of Time Award
Xin Liu, Institute of Electrical and Electronics Engineers Fellow, Mozilla Responsible Computer Science Challenge
Zhou Yu, Amazon Alexa Prize AI Challenge
David Doty, National Science Foundation Early CAREER Award
Biswanath Mukherjee, UC Davis Faculty Distinguished Research Award
Cindy Rubio-Gonzalez, Department of Energy Early Career Award
Raissa D'Souza, ACM Joint European Software Engineering Conference Test of Time Award, Euler Award (Network Science Society), Network Science Society Fellow
Electrical and Computer Engineering
Saif Islam, Optial Society Fellow, American Association for the Advancement of Science Fellow
Shuguang Cui, Clarivate Analytics' 2018 Highly Cited Researchers list
Jonathan Heritage, National Academy of Engineers Election
Weijian Yang, National Science Foundation Early CAREER Award
Hooman Rashtian, Associated Students of UC Davis Academic Excellence in Education Award
Shu Lin Leon K. Kirchmayer, Graduate Teaching Award (Institute of Electrical and Electronics Engineers)
John Owens, Test-of-Time Award (2019 High Performance Graphics Forum)
Mechanical and Aerospace Engineering
Bahram Ravani, Mechanisms and Robotics Award (American Society of Mechanical Engineers)
Ron Hess, deFlorez Award for Flight Simulation (American Institute of Aeronautics and Astronautics)
Valeria La Saponara, American Society of Mechanical Engineers Fellow
Cristina Davis, UC Davis Academic Senate Scholarly Public Service Award, 2018 Commander's Public Service Award (Department of the Air Force)
Maury Hull, Paolo Aglietti Award (International Society of Arhtorscopy, Knee Surgery and Orthopaedic Sports Medicine)
Kazuo Yamazaki, Takagi Award (Japan Society of Precision Engineering)
Materials Science and Engineering
Roopali Kukreja, U.S. Air Force Office of Science Research Young Investigator Award
Susan Gentry, New Educator Award (American Society of Engineering Education Materials Division), Bradley Stoughton Award for Young Teachers (ASM International)
Ricardo Castro, American Ceramic Society Fellow
James Shackelford, Albert Easton White Distinguished Teaching Award (ASM International)
Subhash Risbud, Distinguished Engineering Educator (The Engineer's Council)
Primary Category
Tags