College Honors 2021 Distinguished Engineering Alumni Recipients
Each year, the UC Davis College of Engineering recognizes outstanding alumni whose professional and personal achievements bring special honor to the college. This year, the college is pleased to honor Michael Child, Connie Chang-Hasnain, Prem Jain, Claude Laguë and Stephen McCord as 2021 Distinguished Engineering Alumni Medal (DEAM) recipients. This award is the highest recognition presented by the college to alumni. These five alumni will be honored at the college's Alumni Celebration later this year.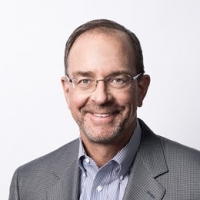 Michael (Mike) Child
Senior Advisor, TA Associates
Electrical Engineering, B.S. '76
Mike Child received his B.S. in electrical engineering from UC Davis in 1976 and his MBA from Stanford University in 1980.
"The most important thing I learned at UC Davis was that I was not going to be a great engineer, so I had better look for something else as a career," said Child. "I explored medicine, and I quickly found that was not a fit. I considered law, but there seemed to be too much writing and typing. So I settled on general management as a potential career path. When that decision was made, it informed my choice of elective classes, outside activities at UC Davis, summer jobs and led me to apply to graduate business school."
For more than 30 years, Child has served as a senior advisor for TA Associates, a large global growth private equity firm. TA Associates provides professionals that help build great companies and assist owners to meet their business goals.
Child also served as chair of the UC Davis Foundation Board from 2014-2016 and is currently an executive trustee. He is a member of the Dean's Executive Committee for the College of Engineering, advising the dean about fundraising goals and he has previously been on the Graduate School of Management advisory board. He is also on the investment committee for the UC Davis Foundation.
His advice to students and young alumni is to think of their career as a series of investments and to look for growth.
"During your career, you will only be able to work for a limited number of companies. Choose wisely. Don't be afraid of making lateral moves if they help you work in a better company, or if they enhance your knowledge and future marketability," said Child. "Keep in touch with your classmates and if possible, get involved with a philanthropic endeavor."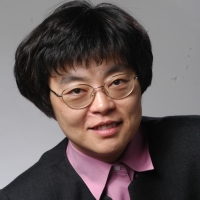 Connie Chang-Hasnain
Associate Dean for Strategic Alliances, UC Berkeley College of Engineering
Electrical Engineering, B.S. '82
Connie Chang-Hasnain received her B.S. from UC Davis in 1982 and her M.S. and Ph.D from UC Berkeley in 1984 and 1987, respectively, all in electrical engineering. Since 2014, she has been the associate dean for strategic alliances at the UC Berkeley College of Engineering.
Chang-Hasnain made pioneering contributions in semiconductor optoelectronic devices and materials and physics, with focus on nano-photonic materials. She pioneered vertical cavity surface-emitting lasers and developed several applications such as the computer mouse, sensor and transmitters in optical fiber communication and biomedical imaging. Her research achievements are reflected in her publications, numerous scholar citations and awards.
Chang-Hasnain has also provided numerous and effective services to the optics and photonics profession and the community. She has served as a chair or co-chair for many professional top-tier conferences including SPIE Photonics West, the most prestigious conference in optics. She is fellow of the Industrial Electronic Engineers, the Institute of Electrical and Electronics Engineers and the Optical Society, as well a member of the National Academy of Inventors and the National Academy of Engineering.
"I benefited from a great engineering school with excellent professors and teaching assistants who were passionate about their work and eager to guide; smart classmates who dreamed big, but were always kind with peers; and a great neighborhood that was simple, kind and open to outsiders. My two years at UC Davis were transformative to my life and career," said Chang-Hasnain.
Her advice to engineering students and young alumni is to dream big; think bold; be humble; and work really hard.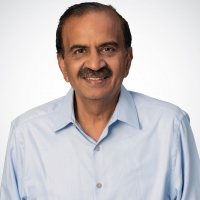 Prem Jain
CEO, Pensando Systems
Electrical Engineering and Computer Science, M.S. '77
Prem Jain received his B.S. from the Birla Institute of Technology and Science in 1973 and his M.S. from UC Davis in 1977, both in electrical and computer engineering.
Jain has been a prolific entrepreneur since graduation and is currently CEO of Pensando Systems. Prior to this role, he was the director of engineering at Crescendo Communications, which is a networking switch company acquired by Cisco in 1993. Together with his team, he co-founded a string of startups that were acquired by Cisco Systems, the last being Insieme Neworks, a software-defined networking company purchased in 2013.
"At UC Davis, I received hands-on experience of digital and analog circuit design that was invaluable. I have used these skillsets throughout my engineering career and would not be where I am today without this critical education," said Jain.
Jain is currently serving on the UC Davis Department of Computer Science's Industrial Advisory Board and previously served on the UC Davis Department of Electrical and Computer Engineering's Board of Advisors in the early 2000s. He also recently received a Distinguished Achievement Award from the Cal Aggie Alumni Association, which honors a UC Davis graduate whose entire lifetime since graduation reflects exemplary and outstanding performance and achievements.
"We all know engineers are some of the smartest people in the world, capable of doing anything," said Jain. "We are now fortunate to live in a time where engineers are becoming the world's top business leaders and the trend is only going to continue to grow. No matter where you are in your academic career, you can begin now. All it takes is a good idea, hard work and a supportive environment."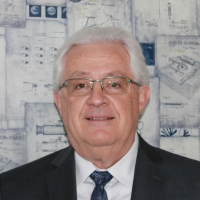 Claude Laguë
Professor of Agricultural Engineering, University of Ottawa
Agricultural Engineering, Ph.D. '89
Claude Laguë received his B.S. and M.S. from Université Laval in Canada in 1982 and 1986, respectively and his Ph.D. from UC Davis, all in agricultural engineering. Laguë is professor of agricultural engineering at the University of Ottawa and is well respected for his teaching and innovation in machine design, soil mechanics and environmental engineering. He has held many leadership roles at different universities throughout his career including the dean of engineering at the University of Ottawa.
"The very demanding course work that was required as part of the Ph.D. program in engineering at UC Davis provided me with knowledge and skills that were extremely useful in adapting existing courses and developing new courses when I started my academic career as a professor," said Laguë.
Laguë has successfully worked to increase the number of women in engineering and improve diversity overall. He has advanced engineering education and student entrepreneurship throughout his career. He has made outstanding contributions to the profession through his technical innovations, academic leadership and community service.
Laguë says the risk-taking attitude prevalent in California further sparked his interest for innovation and entrepreneurship and his engineering education prepared him to not only to compete with, but often lead, his professional peers. Laguë's advice to students is to explore and try to experiment as much as possible to find the path that will bring you satisfaction in your professional career.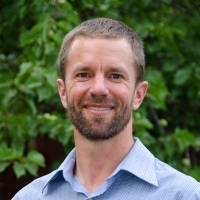 Stephen McCord
President, McCord Environmental Inc.
Civil and Environmental Engineering, M.S. '95, Ph.D. '99
Stephen McCord received his M.S and Ph.D. in civil and environmental engineering at UC Davis. He says the educational experience he received from UC Davis gave him a clearer understanding of what he didn't know, the humility to accept that he will never know everything, an appreciation for the variety of technical expertise that can tackle environmental problems synergistically and the value of collaboration.
"I learned so much fascinating knowledge about water quality that it remains my professional passion today. As an engineer, I loved taking science courses, and then 'making it real' in my engineering classes. Because that's what engineers do—apply science to solve problems," said McCord. "What I was learning was relevant everywhere and transportable. And that was wonderful, because I sure like traveling."
McCord is now the president of McCord Environmental, Inc. and was named a Certified Lake Professional by the North American Lake Management Society. He has led the design and management of technically challenging water projects in rivers, lakes, wetlands, deltas and bays, including mercury bioaccumulation, eutrophication and drinking water quality throughout California, the United States, and internationally, including Australia, Canada, Haiti and sub-Saharan Africa.
McCord's advice to other engineering students and to other young alumni is to "strive to create beauty in everything you do; do what you have to do, when you have to do it, the best you can do it, every time; and never give up."
This story was featured in the Spring 2021 issue of Engineering Progress.
Primary Category
Tags