Innovation Through Interconnectivity
Electrical and Computer Engineering Professor Q. Jane Gu is leading collaborative, high-speed integrated circuit research as a female leader in STEM
Interconnectivity is not only the topic of Professor Q. Jane Gu's research. It also describes the approach she takes to her collaborative work both at the University of California, Davis and on a national level as a female leader in STEM.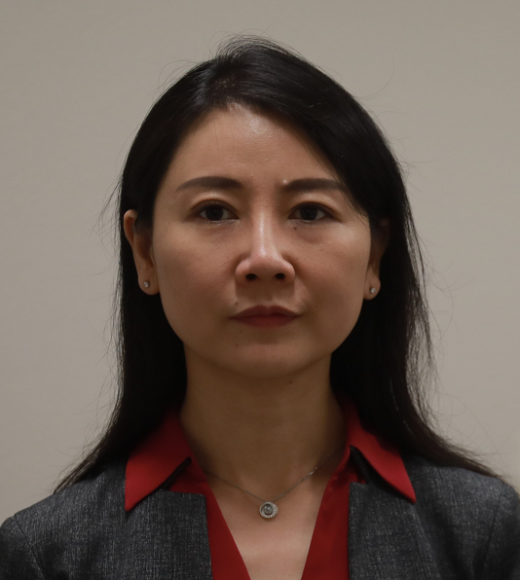 Gu is an award-winning researcher whose lab focuses on high-speed integrated circuits and systems design, especially in mm-Wave/sub-mm-Wave/THz circuits/systems in complementary metal-oxide semiconductors, or CMOS, and post-CMOS devices. Since arriving at UC Davis in 2012, Gu has won several prestigious national awards: four DARPA grants, multiple NSF grants, including the NSF CAREER award, one Office of Naval Research grant and two Qualcomm Faculty Awards.  
Along with her research accomplishments, Gu also received the UC Davis College of Engineering Outstanding Junior Faculty award in 2015 and was named a UC Davis Chancellor's Fellow in 2019, which recognizes the achievements of exceptionally talented and outstanding faculty members early in their careers. She has established strong collaborations with industry companies, such as JPL and Northrop Grumman. Her students have received more than six best paper awards in prestigious conferences and workshops. 
Giving circuit technology a "jump" forward 
Recently, Gu's team has started work in one of seven centers sponsored by the Joint University Microelectronics 2.0 Program, or JUMP 2.0. The initiative is a Semiconductor Research Corporation-led public-private partnership with the Defense Advanced Research Projects Agency and aims to overcome challenges and limitations to the country's information and technology infrastructure by funding private research into the field. JUMP 2.0 is a five-year project and follow-up to JUMP, which funded research into nano-electronic computing. 
"I appreciate the opportunity and the resources to work together with other researchers and explore this research that could have a high impact," Gu said. 
As part of this collaboration, Gu will work at the Center on Cognitive Multispectral Sensors. Specifically, her team of graduate and undergraduate students will be working on passive imaging and how to improve high-speed, integrated circuit technology. They are working in what is called "intelligent sensing to action," which will leverage recent innovations in artificial intelligence to develop new hardware designs capable of performing more efficiently with less power. 
"I hope, through this work, we could use some creative advanced technology to enhance the resolution, increase the range, and reduce the time it would need to get the response," Gu said. 
Gu's team will tackle the physical limitations inherent in current chip and sensor designs, with potential impact on the future of wireless communication technology, including drones, laptop computers and smartphones, 5G and 6G broadband wireless networks, imaging radar and wireless local-area network, or WLAN. WLAN is a group of devices physically near one another that can communicate via radio transmissions instead of wired connections, such as a Wi-Fi network. 
"Our goal is to build extremely low power and very compact devices that could be embedded in a commercial gadget, like a cell phone, laptop or drone, so it can do the passive imagining for us just relying on battery operation," she said.  
New center to collaborate on wireless technology research 
Through the JUMP 2.0 center, also known as CogniSense, led by Professor Saibal Mukhopadhyay at the Georgia Institute of Technology, Gu is working with 20 principal investigators at the center across many fields. Gu said this collaborative approach will allow for greater scientific discovery. Gu's work will focus on the terahertz sensor hardware development.  
"We are thinking about how to integrate our passive imaging at terahertz with infrared and optical imaging sensors to cover the extremely broad band while keeping the small form factor and low power consumption," Gu said. "And we can also possibly leverage the optical signal to drive our electronics device and improve some performance aspects, which is not possible in conventional electronics-only systems." 
She continued, "There's great potential that we will address some big problems with the cross-field collaborations that we couldn't do if we were just working in our individual field." 
Attracting women to circuit research 
As a woman in the male-dominated arena of circuit research, Gu hopes her leadership in integrated circuitry research will attract more women to the field. She is involved with Women in Circuits, part of the Solid-State Circuits Society. As associate editor of Solid-State Circuit Magazine for the past two years, she serves as guest editor for the annual fall issue that promotes the work of women in circuits and systems. 
Primary Category
Secondary Categories
Tags