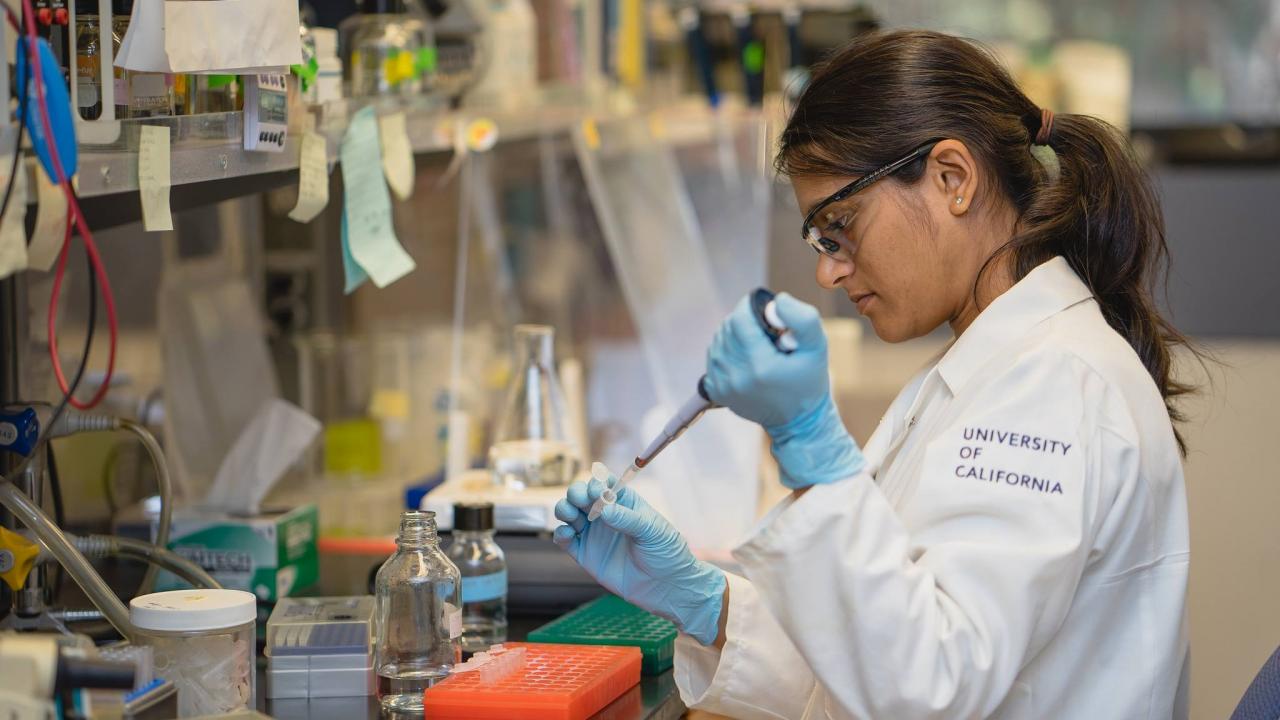 February 21 is "Introduce a Girl to Engineering Day," also known as Girl Day. Part of National Engineers Week, the day encourages engineers to introduce their discipline to girls by promoting understanding of what engineers do and inspiring them to pursue engineering as a career.
At UC Davis, we take pride in the fact that we are No. 1 in the nation for launching women into STEM professions.
To celebrate, we asked some of our women faculty how they were introduced to engineering:
Valeria La Saponara, Professor, Mechanical and Aerospace Engineering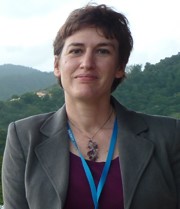 Professor La Saponara was introduced to engineering at age 12, when she learned about the Voyager II mission while reading the newspaper. "I was looking at the pictures of the Saturn rings on the newspaper and that's what got me hooked," she said, knowing she wanted to be involved. Though STEM courses didn't come as naturally to her as the humanities did, she embraced the challenge, and that challenge has kept her hooked on engineering ever since.
La Saponara works with composite, carbon-based and advanced materials that are used in rockets, airplanes, prosthetics, ships and bridges. She has been a faculty member since 2005, and she was elected a Fellow of the American Society of Mechanical Engineers in January 2019.
Priya Shah, Assistant Professor, Chemical Engineering, Microbiology and Molecular Genetics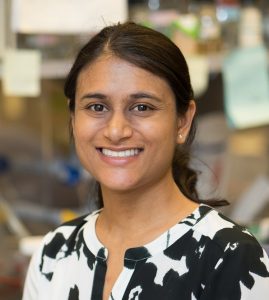 Every time Professor Shah visited her uncle, an engineer, growing up, he would teach her something interesting about math, science or engineering. This sparked her interest in STEM, and when she realized she loved problem solving while in school, she decided to pursue engineering as a career. "What I love about engineering is that it's kind of like a little puzzle every day, and no puzzle is ever the same," she said.
One of the biggest puzzles she hopes to solve is how viruses work. Viruses have the ability to "hijack" cells and manipulate them to replicate the virus. Shah wants to understand how they do this and eventually build synthetic systems that mimic this behavior to manipulate cells for desirable outcomes. She holds faculty appointments in both the Department of Chemical Engineering and the Department of Microbiology and Molecular Genetics.
Rucha Joshi, Assistant Professor of Teaching, Biomedical Engineering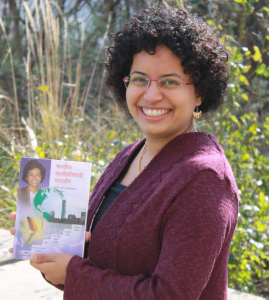 Professor Joshi's father, an engineering professor, would involve her in small engineering projects at home growing up, such as designing a pulley system to help dry clothes. This caught her attention taught her to approach problems with an engineering mindset.
"Both my mom and dad expanded my idea of engineering—that it is not limited to just designing devices, but also involves good communication and teamwork skills that are crucial to the essence of engineering: to make lives better in the world," she said.
She now tries to do this by improving biomedical engineering education through developing stimulating educational environments and curriculum, and through outreach and professional development. She is active in introducing engineering to underrepresented high school students both in the U.S. and India, and wrote a book in Marathi called A Giant Leap of an Indian Child-Scientist, which encourages children to get involved with STEM.
Chen-Nee Chuah, Professor, Electrical and Computer Engineering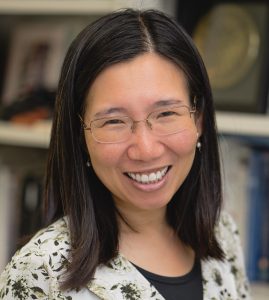 Professor Chuah always liked physics and math in high school, so several of her teachers suggested that she try engineering. She liked it initially because it allowed her to keep her career options open and study both math and physics. Her interest was cemented by an undergraduate research project she was involved with at Rutgers University. She enjoyed how much logical thinking it required and how application-focused the discipline was. "With engineering, you get to work on exciting problems and with cutting-edge technology, and you get to create something for the bigger social good," she said.
Chuah applies data science techniques (including data acquisition, signal processing and statistical/machine learning) to computer networks, wireless cellular networks, online social media and smart health, among other applications. She has been named a Distinguished Scientist by the Association for Computing Machinery (ACM) and is a Fellow of the Institute of Electrical and Electronics Engineers (IEEE).
Barbara Linke, Associate Professor, Mechanical and Aerospace Engineering
Professor Linke was "tricked" into taking physics by a friend and fellow female student during high school and ended up really enjoying it. She had a lot of interests when she went to college, so settled on mechanical engineering because of how broad it was. "Mechanical engineers can do anything from design, marketing, computational analysis, operations management, automotive, aerospace," she said. "It was so broad that I thought, 'I don't have to decide [how to specialize] right now.'"
Linke works to make manufacturing operations and machine tools for a variety of industries more sustainable. She emphasizes the importance of getting hands-on engineering experience, and encourages her students to join a design team or a student organization for this reason. She joined UC Davis in November 2012 and was received the College of Engineering's Outstanding Junior Faculty Award in 2018.
Xin Liu, Professor, Computer Science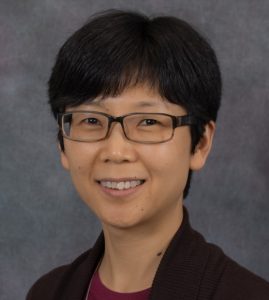 Professor Liu got into engineering "by accident," so to speak. She was naturally curious to learn how things worked and loved math growing up, but it was her parents who suggested she try engineering. She did, and ended up finding the material fascinating.
She teaches the senior design class for the Department of Computer Science, which is one of her passions. "These are present, real problems for students, and they get to learn through hands-on experience solving them," she said.
Liu studies data-driven computer networking to solve network control and management problems. She also works with machine learning, particularly in relation to human and animal health, as she collaborates with researchers in the UC Davis School of Veterinary Medicine and at UC Davis Health.
Roopali Kukreja, Assistant Professor, Materials Science and Engineering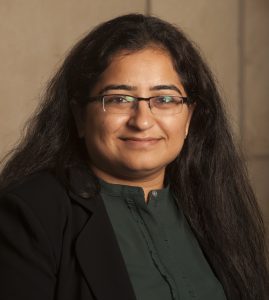 Professor Kukreja was introduced to engineering for practical reasons at first. She was told it was one of the most stable jobs a person could have and she wanted to continue her interest in math and science. However, when she learned about materials in college, she realized that everything around her required materials science and engineering. She became fascinated and began to learn more about how and why people choose different materials for different applications.
"My favorite part is that everything fits together, like when you're doing a jigsaw puzzle and you finally get the complete picture," she said, explaining that this "complete picture" is what drives her to learn more about the world around her.
Kukreja studies magnetic materials and how they respond to stimuli such as temperature, voltage and lasers. She joined UC Davis in 2016, the first hire of the newly-formed Department of Materials Science and Engineering.
Jennifer Mullin, Assistant Professor of Teaching, Biological and Agricultural Engineering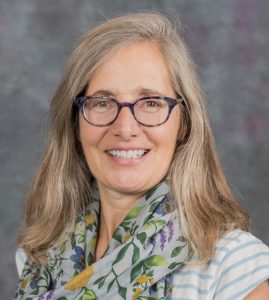 Though Professor Mullin always liked math, problem solving and building things when she was younger, she didn't consider pursuing engineering until she was in community college. While trying to decide on a major, she took a skills and diagnostics test that involved complicated spatial puzzles. When she completed them, the counselor was impressed and asked her if she had ever considered engineering. From there, she joined the college's small, but supportive engineering department, where she was one of only two women enrolled. She eventually found a passion for engineering education and became the first Ph.D. student at Virginia Tech's Department of Engineering Education.
Mullin says she's found her "sweet spot" teaching ENG 03, the introductory engineering design course at UC Davis. She stresses the importance of encouraging girls to make things, get hands-on experience and share their projects with the world. "I love engineering because it's possibility-driven and focused on 'what can be,'" she said. "I never get bored."
Yayoi Takamura, Professor, Materials Science and Engineering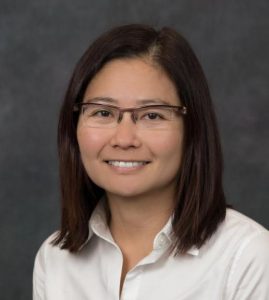 Growing up, Professor Takamura was encouraged by her teachers to pursue her talent for math and science, as she enjoyed and excelled in math, physics and chemistry. She was introduced to engineering when she applied to college and really began to think about the career paths she wanted to pursue. "What I liked [about engineering] is that it was taking all of the concepts of chemistry and physics and applying them to make something tangible," she said. She emphasized that the word "engineer" comes from the word "ingenuity," which she felt was both more practical and more interesting to her than a pure science track.
Takamura investigates new magnetic materials her group grows as thin films in the lab to design new artificial materials with functional properties not found in naturally-occurring materials. She has been at UC Davis since 2006 and currently serves as the Vice Chair of the Department of Materials Science and Engineering.
Category
Tags