Setareh Rafatirad Receives Chancellor's Fellowship for Diversity, Equity and Inclusion
Assistant Professor of Computer Science Setareh Rafatirad was announced as a recipient of the 2023 Chancellor's Fellowships for Diversity, Equity and Inclusion by Chancellor Gary S. May and the Academic Senate's Committee on Affirmative Action and Diversity.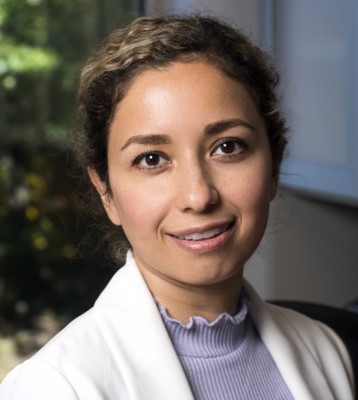 Rafatirad currently serves as vice chair of the College of Engineering DEI Committee and is a member of the Student Recruitment Subcommittee. Since starting at UC Davis in 2020, she has already contributed to mentoring more than six female and minority students. Presently, her research investigates the racial biases in data science education, targeting the teaching methods and practices preferred by a diverse student body.  
Rafatirad has made efforts to recruit women and minorities into computer science, develop a summer coding course for high schoolers interested in the field, and collaborate with the AvenueE program to help transfer students succeed in STEM. Rafatirad describes her collaboration with AvenueE as "immensely rewarding," and says her experience mentoring transfer students highlights the importance of diversity in educational settings.  
"Striving for improved diversity, equity, and inclusion entails cultivating an environment that introduces students of all races, genders, and academic levels to contemporary research challenges," Rafatirad said. "It's about acknowledging and valuing the myriad unique experiences, perspectives, and skills that individuals from varied races, genders, and academic backgrounds bring to the table. I firmly believe that such a diverse blend can create a fertile ground for innovation, problem-solving, and mutual growth."  
The fellowships recognize exceptional contributions in supporting, tutoring, mentoring and advising underrepresented students and/or students from underserved communities. In letters to the recipients, Chancellor May cited their "commitment to reducing opportunity gaps." 
Each recipient receives $5,000 in one-time Academic Enrichment Funding. 
Primary Category
Tags