Two Faculty Members Elected to National Academy of Engineering
by Andy Fell
Two engineering professors at the University of California, Davis, Deb Niemeier and Ross Boulanger, have been elected as members of the National Academy of Engineering, among the highest honors in the profession. Both are faculty members in the Department of Civil and Environmental Engineering, UC Davis College of Engineering.
"This is a first for our College of Engineering – two faculty members elected to the NAE in the same year," said Dean Jennifer Sinclair Curtis. "We are thrilled for professors Boulanger and Niemeier and extremely proud of their outstanding career accomplishments. They exemplify the exceptional quality of faculty throughout our college."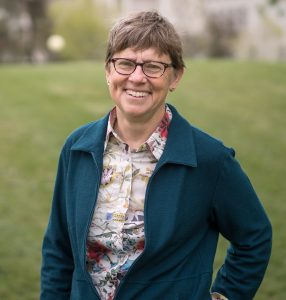 Niemeier was recognized for "developing groundbreaking tools to characterize the impact of transportation emissions on air quality and environmental justice." Her work combines studies of vehicle emissions, air quality, transportation modeling and the impacts of air pollution on communities. Niemeier is founding director of the Sustainable Design Academy at UC Davis, former chair of the Department of Civil and Environmental Engineering, and former director of the John Muir Institute of the Environment at UC Davis. She earned her bachelor's degree in civil engineering from the University of Texas and her Ph.D. from the University of Washington.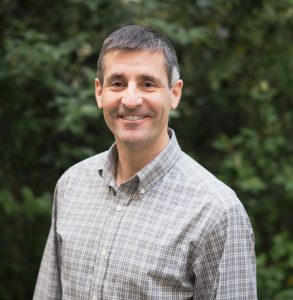 Boulanger was honored "For contributions to geotechnical earthquake engineering and the development of procedures for evaluating seismic behavior of soil-structure systems." He studies how soils and structures on top of them such as buildings, bridges and dams respond to earthquakes. Boulanger is director of the UC Davis Center for Geotechnical Modeling, which uses a 90-foot centrifuge to simulate soil conditions during earthquakes. He earned his bachelor's degree from the University of British Columbia, and a master's and Ph.D. degrees from UC Berkeley.
Niemeier and Boulanger are among 84 new members and 22 foreign members announced Feb. 8. The new members will be formally inducted in a ceremony at the Academy's annual meeting in Washington, D.C. in October. They bring the total of current or retired UC Davis faculty who are members of the National Academy of Engineering to 13.
The National Academy of Engineering is one of four organizations that comprise the National Academies, established by Congress to advise the nation on wide range of scientific and technical issues.
Primary Category
Tags