UC Davis Give Day's Impact on the College of Engineering
UC Davis' fifth annual give day was held this year on April 16-17. Give Day is a 29-hour online fundraising drive that brings the community together to celebrate the Aggie spirit by sharing, following or financially supporting UC Davis programs that have made an impact on the lives of people everywhere.
The college, its eight departments and many student clubs have demonstrated tremendous flexibility and resilience in the last couple of years and have gained experience dealing with unforeseen circumstances, solving unique problems, learning innovative technology and connecting in new ways. Donors recognized this, and this past Give Day the College of Engineering broke all of its previous records, raising more than $160,000 from 500 gifts to support clubs, departmental priorities and students facing financial challenges.
Here are how some of these gifts are supporting the college: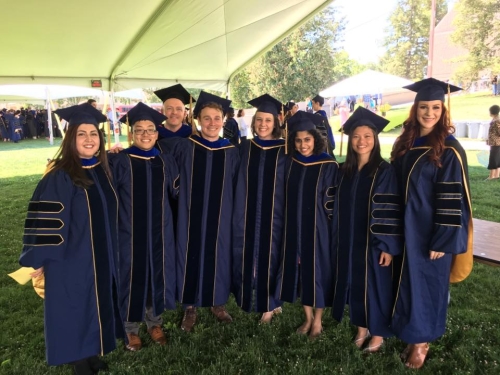 The department of biomedical engineering is using their Give Day funds for the Biomedical Engineering Graduate Group's (BMEGG) student retreat. "This is an important opportunity for vertical integration amongst our graduate student classes, said Christal Wintersmith, graduate coordinator and student services advisor for BMEGG. "First- and second-year students will have the opportunity to engage with more senior students over two days of team building activities, research talks and discussions about current issues in academia as they learn the ropes of graduate school."
BMEGG's mission is to provide the highest standard of student education, research and service in biomedical engineering. They have been educating and mentoring biomedical engineering graduate students for more than 50 years, and their graduates have gone on to be leaders in academia, industry, medicine and many other professional fields.
---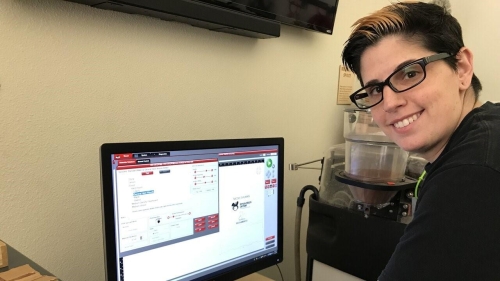 The department of materials science and engineering is using their funds on a number of things, including funding their senior design course, senior awards for graduation and supporting students like Nicole Shuman.
Fourth-year materials science and engineering student Nicole Shuman found materials science as a returning college student and is determined to use her knowledge to inspire others through outreach, teaching and mentorship. She was accepted through the UC Davis transfer admission guarantee program and enrolled in fall 2019. Though the transition was difficult, AvenueE and the department supported her at every turn.
"I'm so grateful that I picked this major at this college in this department because everyone was so nice and gave me a great experience," Shuman said. "I want to be the professor that I wish I had when I first attempted college, and I want to be as inspirational and knowledgeable as my materials science professors were so I can help create more leaders."
---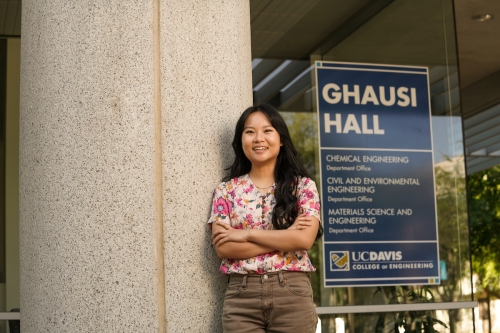 The department of civil and environmental engineering is using their funds to benefit students through a hardship stipend. Colleen Bronner, an associate professor of teaching and vice-chair of undergraduate studies in the department, has been a big proponent of raising those funds, and getting them to the students who need it most. Michelle Zhang '22 is one student who benefited.
"The Department of Civil and Environmental Engineering has supported many of my peers who faced hardship in the last year with additional aid, including increased research and internship opportunities with faculty, flexible academic accommodations and many resources related to health and well-being. Though we had all been learning remotely, I have never felt a greater sense of belonging and motivation from the department, my professors and my peers," said Zhang.
---
Dean's Executive Committee Challenge Clubs
The Dean's Executive Committee (DEC), composed of executive-level leaders, venture capitalists and successful entrepreneurs, works closely with staff and faculty to assist the College of Engineering through advocacy, prospective donor identification and cultivation and personal philanthropy. This year, the DEC invited engineering student clubs to submit a one-minute video pitch during their February meeting and they picked three clubs that they wanted to benefit from their Give Day Challenge. Each of those clubs received $10,600, in addition to the funds each club raised on Give Day.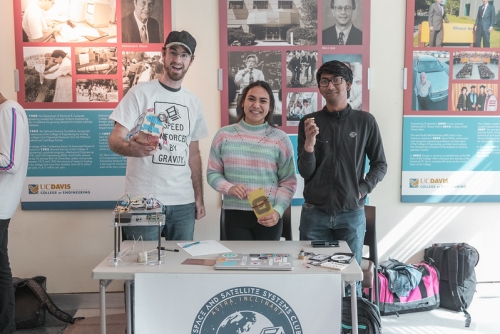 The Space & Satellite Systems Club is using their funds to purchase and manufacture all flight unit components and instrumentation for their CubeSat, a class of small research spacecraft. They will also use the funds to perform additional environmental tests needed, such as thermal and vacuum chamber testing, as well as fund their second planned CubeSat mission, REALOP II.
"Thank you to all donors, the Dean's Executive Committee and the College of Engineering for helping us achieve this goal and providing us with this opportunity," said Christopher Hipolito, co-president of the club.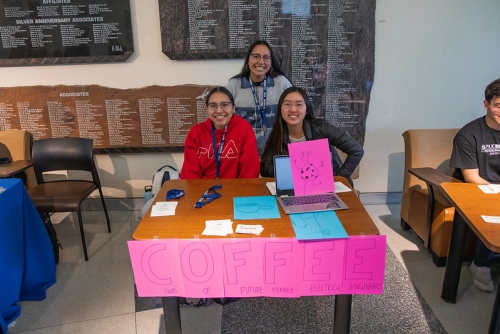 The Club of Future Female Electrical Engineers (COFFEE) is using their funds to provide end-of-the-year scholarships to members in financial need. They also plan to use the money for funding future in-person community building activities and outreach events.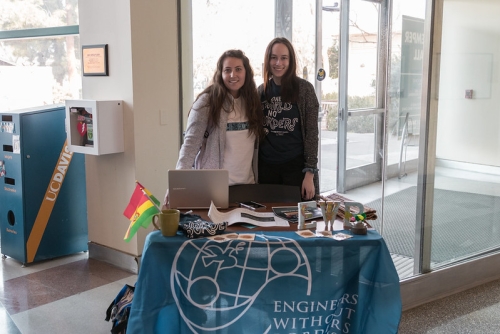 Engineers Without Borders (EWB) plans to put their Give Day funds towards their international projects. The Kenya project will be able to fund a remote assessment trip to conduct a hydrogeological and geophysical survey. This will help determine the best location to construct a borehole with a hand pump. The funds will also help cover water quality testing supplies, as well as costs associated with obtaining the necessary environmental permits. The Bolivia project plans to use the funds to support the construction of composting latrines in the Parque Colani community. The Peru program plans on using the funds to conduct a remote monitoring and evaluation trip in the community of La Huaylla and a remote assessment trip in the community of Saparcon Bajo. In the future, they may also use the funds for a remote implementation trip in Saparcon Bajo to build a new spring box. 
This story was featured in the Fall 2021 issue of Engineering Progress. 
Primary Category
Secondary Categories
Tags