Student Spotlight: Janine Moses '19, M.S. '23
This spotlight is part of our 2022 Women's History Month feature.
Janine Moses '19, M.S. '23 has wanted to be an astronaut since she was three years old.
"There was never a why. It just was," Janine says. She recalls a report she did on Sally Ride, the first American woman in space, as a significant source of inspiration. Today, Janine continues to seek inspiration from women in her field—both the women astronauts she met while interning with NASA and the classmates-turned-friends at UC Davis.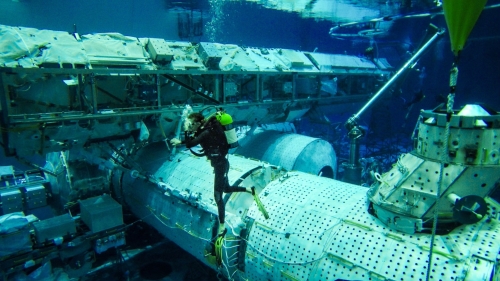 Janine joined the engineering club in high school because she saw a woman serving as the president and knew it was a place women belonged. When she came to UC Davis as an undergraduate, she joined Eclipse Rocketry for the same reason. And when she became the captain her senior year, Janine went out of her way to recruit more women. There is a unique kinship among women in STEM, specifically aerospace, because, as Janine explains, "we've all been through the same thing." In her case, this has meant being the only woman in the room at times and graduating with 6-7 women in aerospace engineering, all of whom were her friends. This is also why Janine goes out of her way to support women and girls interested in engineering and math.
"I let them know they can do it," she says.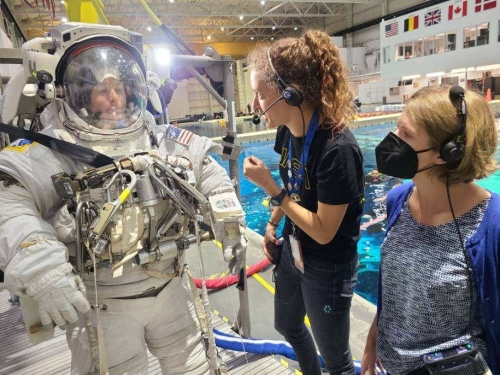 With her undergraduate degree in hand, Janine interned at the NASA Johnson Space Center. She helped create, design and test a helmet-mounted display for astronauts to provide more biofeedback during training. This experience offered the unique opportunity to scuba dive in the Neutral Buoyancy Lab. Janine returned to UC Davis for her graduate degree and currently does research with the Humans, Robotics, Vehicles Integration & Performance (HRVIP) Laboratory under the leadership of her mentor Dr. Stephen K. Robinson '78. With others in the HRVIP lab, Janine got to take a zero-gravity flight, which she identifies as one of the greatest highlights of her time in the engineering field.
When asked about the significance of women in engineering, Janine acknowledged several women engineers and friends from UC Davis who are making an impact. These women are a source of support to navigate challenges, persist in the field and even "geek out about nerdy space stuff together." Janine explains, "You could have interviewed any woman in aerospace and been just as inspired."
Primary Category
Tags