Women Machinists' Club at UC Davis Aims to Make Engineering Machine Shops More Inclusive
A new student organization at UC Davis is working to give everyone an equal opportunity to gain hands-on experience in an engineering machine shop. The Women Machinists' Club at UC Davis (WMC) is a place for women and gender minorities to learn technical skills and develop the support network they need to succeed in a traditionally male-dominated shop environment.
This organization is the first of its kind in the UC system and one of only a handful of groups nationwide for women machinists in any capacity. Women and gender minorities make up just four percent of the total workforce in machine shops, which can make the environment even more intimidating for people looking for experience.
"The club creates a safe space where everyone can learn and work with their hands, regardless of gender identity or how much experience they have," said second-year mechanical and aerospace engineering (MAE) major and WMC historian Ipsita Chauhan.
"You don't need to have experience; you just need to be open to learning and have a lot of enthusiasm," said WMC co-founder Kathryn Tarver, a fourth-year biological systems engineering major. "Machining is awesome and I'm motivated to make sure that everyone has the opportunity to see that for themselves."
Building a Community
Tarver, who co-founded the club, had firsthand experience facing the dual challenges of learning to use the equipment in the biological and agricultural engineering (BAE) shop while navigating the experience of being a woman machinist.
She turned to her friend Grace Carley, a fourth-year MAE major and Engineering Student Design Center (ESDC) shop assistant, and Jennifer Mullin, a BAE assistant professor of teaching and "Introduction to Engineering Design" instructor, for support. As the three met for lunch and began discussing their projects and experiences, Tarver and Carley realized the value of having this network of women machinists they could relate to.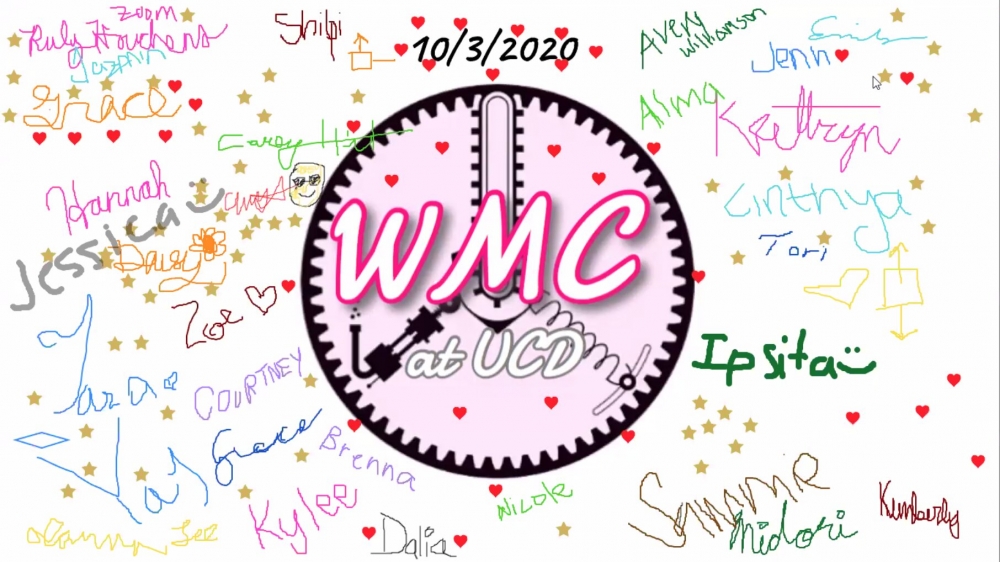 "There's a culture [in machine shops] that isn't as conducive to women being in STEM as it could be, and people don't necessarily recognize that," said Tarver. "It can also be challenging to come into a space where everyone already knows what they're doing and to not have any frame of reference."
They enlisted Mullin and their friend, third-year MAE major Ruby Houchens, and recruited more than 50 attendees to their first official meeting in spring 2020. Since then, the club has led a variety of activities, including regular meetings, game nights and workshops on technical skills like using Arduinos, a basic electronics platform used in many engineering applications. The club also helps students sharpen their professional skills, such as building engineering portfolios or describing design projects during job interviews.
The group also has active Instagram and YouTube accounts and its own Slack channel, where members can chat about anything from club events to their experiences in the shop to everyday life. These venues give club members the opportunity to get to know each other better and meet others with similar interests.
"Though I have learned a lot through my classes at UC Davis, I feel like I've also learned a lot of valuable things from my fellow students," said Chauhan. "That's why I liked the idea of the club to make a community where everyone can learn from each other."
Developing Hands-On Experiences
Collaboration is in everything the club does. While Tarver is the co-founder and the officers have distinct roles, they work together to plan events and set the direction of the club.
"There's such strong leadership and communication skills on that team," said Mullin. "I think they've been so effective because they're not about just talking, but doing."
Their biggest achievement has been Arduino Acclimate, a month-long design competition hosted in collaboration with the Society of Women Engineers at UC Davis this spring. Mixed teams of college and high school students received free Arduino kits, learned how to use the Arduinos through a series of workshops and designed interactive products to address challenges in the healthcare industry.
The club also worked with BAE lecturer Dan Frank to develop a new hands-on design and manufacturing undergraduate course in the applied biological systems technology machine shop. Frank and Tarver developed it as a computer-aided design (CAD) class with a focus on manufacturing. Each week, it covered a different type of manufacturing—everything from traditional methods like blacksmithing to automated assembly—and inspired students to think about designing products with manufacturing in mind.
"A lot of times, we're taught how to build things, but not about tolerances, or that you can't have a square pocket on the thing that you're making," said Tarver. "It's these things that are going to get a new engineer's first design on the job sent back because you cannot actually make it."
The course was offered again in spring 2021 and Frank plans to work with the University Honors Program this summer to make it a regular offering.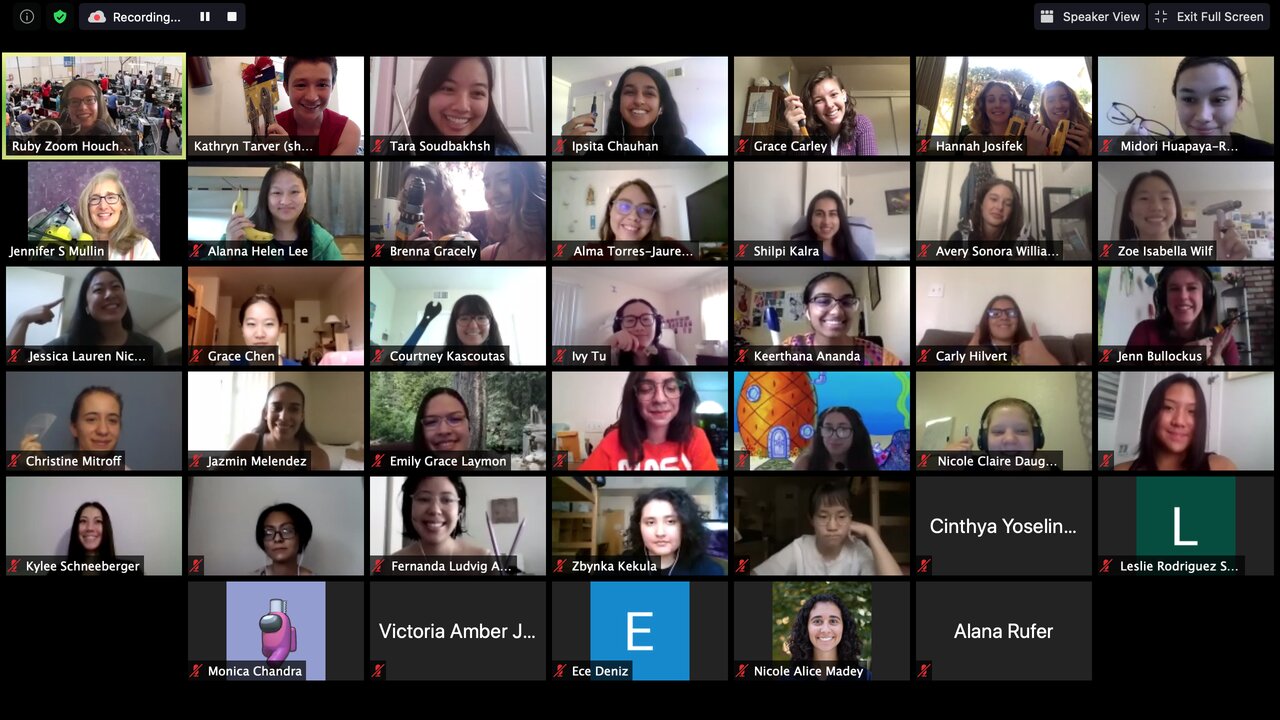 Changing the Conversation
The group is poised to build on its success in its first year as students return to campus this fall. WMC members will finally be able to get the hands-on machine shop experience Tarver and Carley envisioned when they first founded the club, and in-person meetings will likely help build a stronger community.
The club can also begin to focus on its larger mission—changing the culture of machine shops. Having the organization not only raises awareness of the issue, but also creates more opportunities for women and gender minorities to gain hands-on experience in the shop, allowing them to contribute to the conversation about a more inclusive environment.
"This is a really important time for positive change to take place," said Mullin. "The words haven't all been written yet. We need to develop an inclusive narrative [for women machinists] and propagate this message at UC Davis through experiences and projects."
This story was featured in the Fall 2021 issue of Engineering Progress.
Primary Category
Tags